Corporate Career Site
Elevate the candidate experience and reflect corporate brand by establishing a corporate career website, that provides online self-service for candidates to register for their resumes, to update their profiles, and to track the application progress. Also, this helps recruiters save time on making calls and data key-in.
To ensure the accuracy and completion of resumes submitted, candidates are notified with automated emails while their resumes are not completed.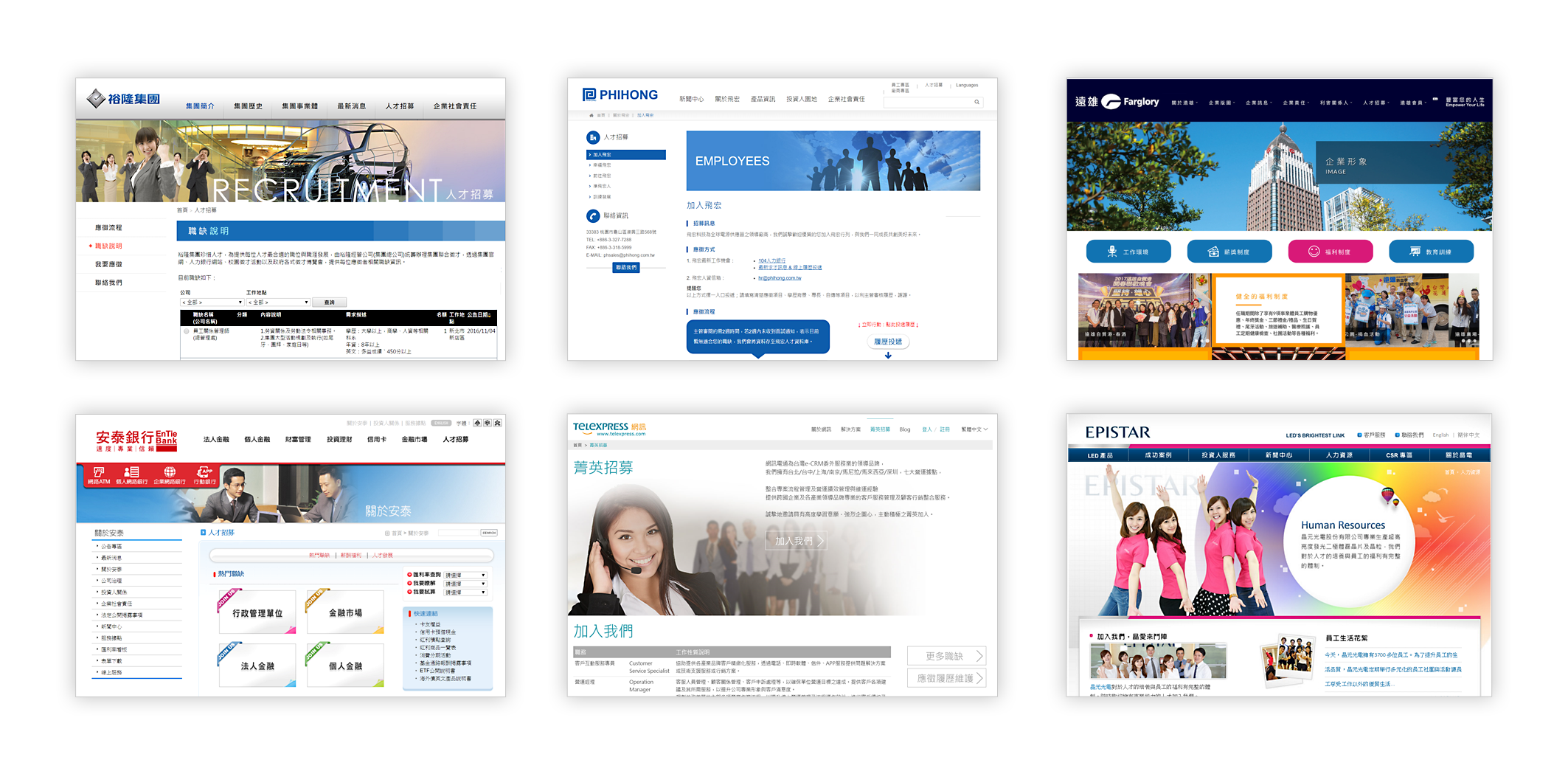 Automated Receiving Resumes
Stop wasting time on checking and shifting tons of emails of candidate's resumes in your inbox every day. SmoothRecruit receives and parses resumes from different sources, and resume data will automatically be transferred into the corporate talent database for more effective resume management.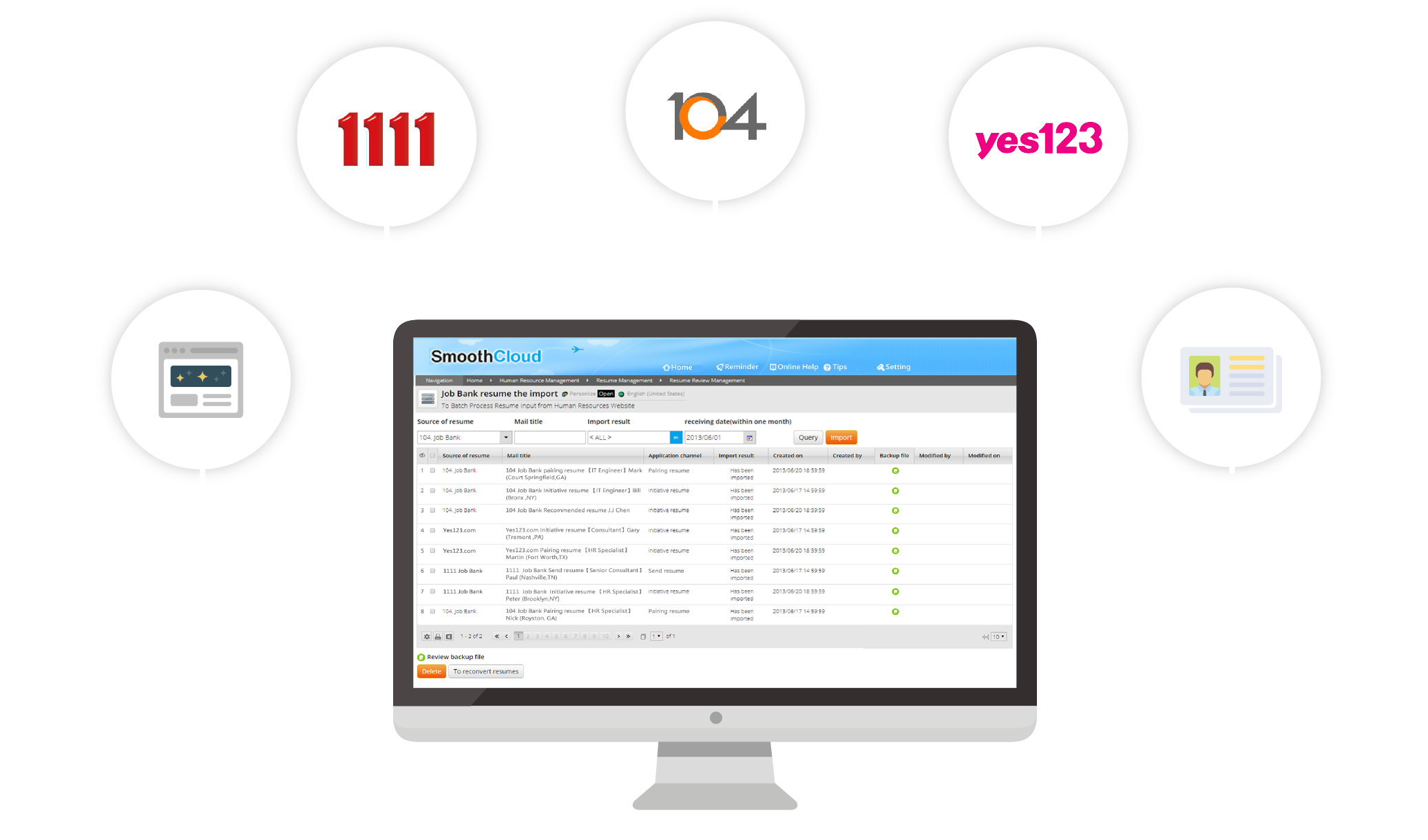 Corporate Talent Database
Recruiter can easily find and manage candidates with filtering or adding tags on the qualified resumes in this unlimited corporate talent database. SmoothRecruit automatically keep track of all candidate activity records, such as frequency of updating resumes, the number of interview, to help recruiters quickly sort the candidates and improve entire recruiting process.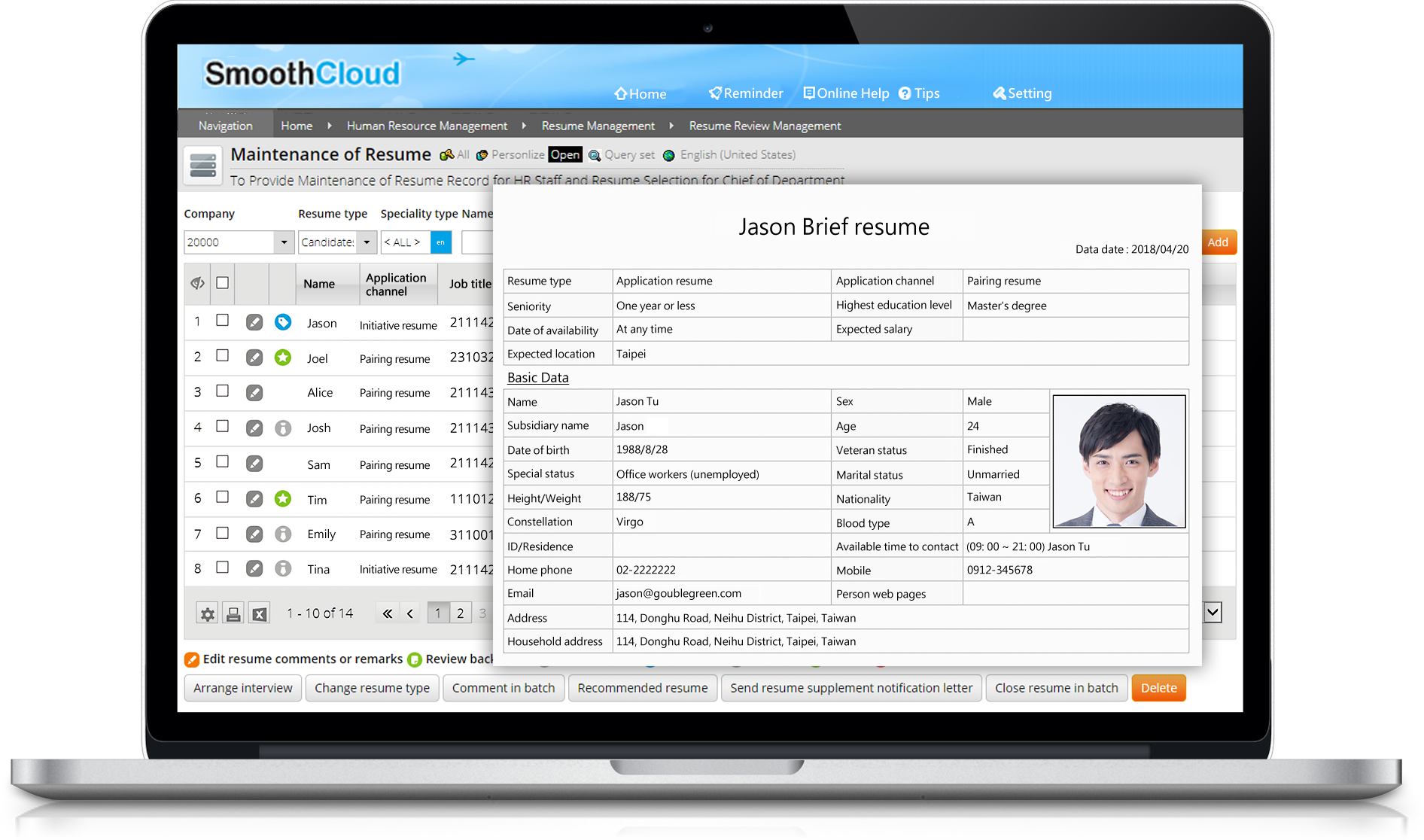 Automate the Hiring Process
Standard interview plans can be setup for different positions to fit the corporate needs, however, recruiters can also customize the plans for specific interview if needed. With integration with interview calendar and automated workflows, interviewers are notified with email of interview schedule and recruiters track the status of interview process in real-time to improve the efficiency of recruitment.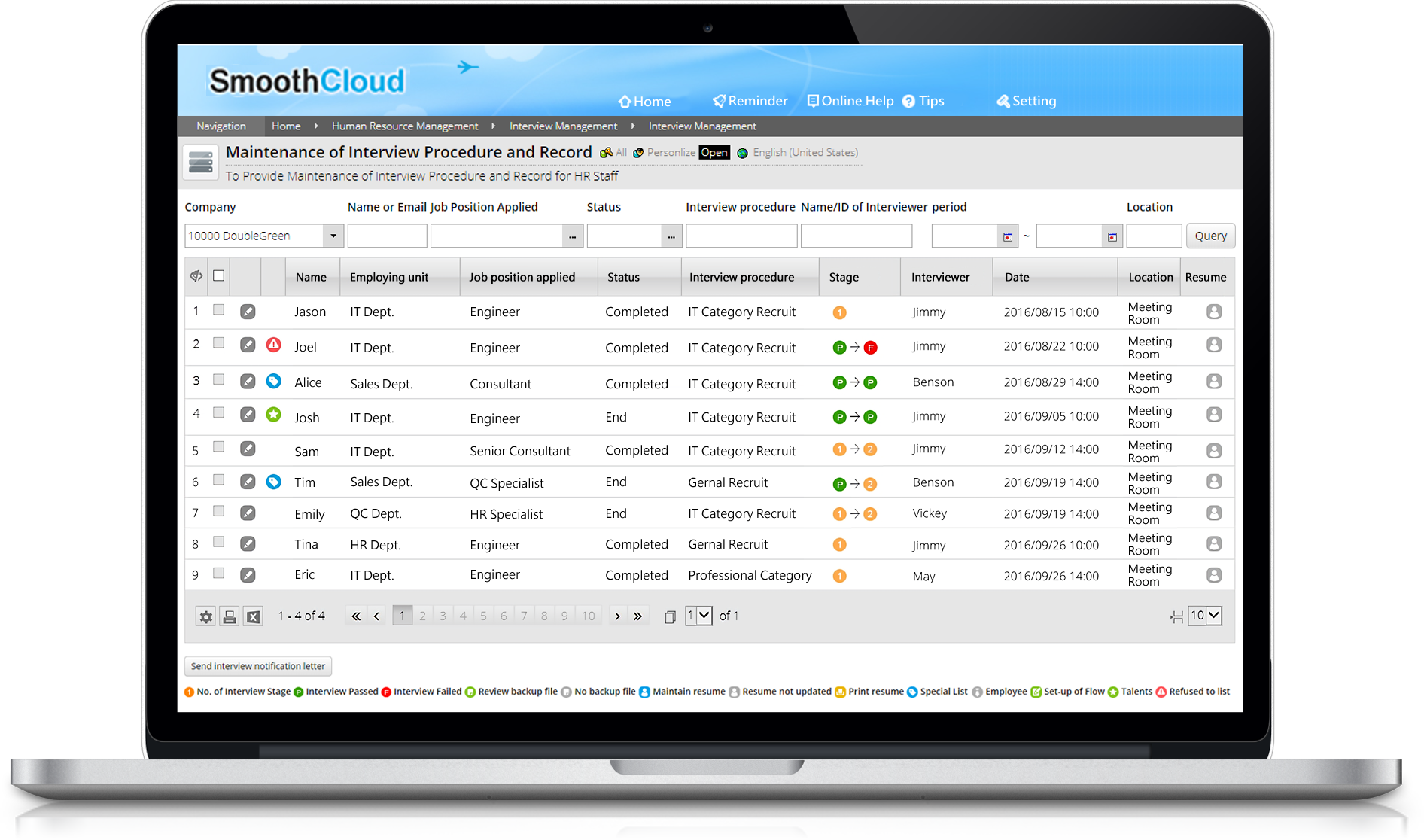 Tracking Vacancy & Hiring Status
A quick view of the recruiting progress of all job openings and relevant data, such as the number of applicants, interviews, hires concerning each job opening, will be available for recruiters to make quick decisions. Recruiters can also use multiple filters to locate specific requirements of department more efficiently and extract useful information for recruitment strategy.