A Team Specializing in Service
Implementation of enterprise HRM and consulting of attendance and payroll system

Planning and implementation of employee and manager self-services ( ESS & MSS )

Implementation of corporate talent development and training management ( HRD )

Implementation of organizational performance management ( HRP )

Planning and implementation of global HRM and integrated global services

Implementation of enterprise group recruiting management
One-On-One Consulting Service
Assign designated senior consultant to support the implementation of each customer

Have at least 3 years practical experience in implementation

Specifically for only one implementation project at a time

Provide the complete monthly service report

Ensure and maintain the 100% customer success!
R&D Consultant
Provide customer technical advices and assessment services

Have at least 10 years of information technology experience
Implementation Assessment
In order to help enterprises evaluating the solutions to meet their needs, our product consultant team, based on analysis of customer's requirements, clearly classifies current eHR requirements into 8 major categories and from these categories sorting out of 12 assessment directions, in order to help customers identifying what are key requirements to focus, and figuring out future possible demands in advance through the evaluation process.
Assessment for...

System performance and stability

The system and data security

Future expansion and technical support

Productivity of HRM operation

Systematic support

Product Implementation
Our Professional team, consisting of HR consultants and technical experts, will assist customer at all stages of the solution implementation to successfully go through all well-planned project tasks to ensure overall smooth implementation. Afterwards the product team will continue to maintain customer's production environments, perform function enhancement and upgrade along with the new releases of product version to ensure that the customer's environment always maintains in the best and leading condition.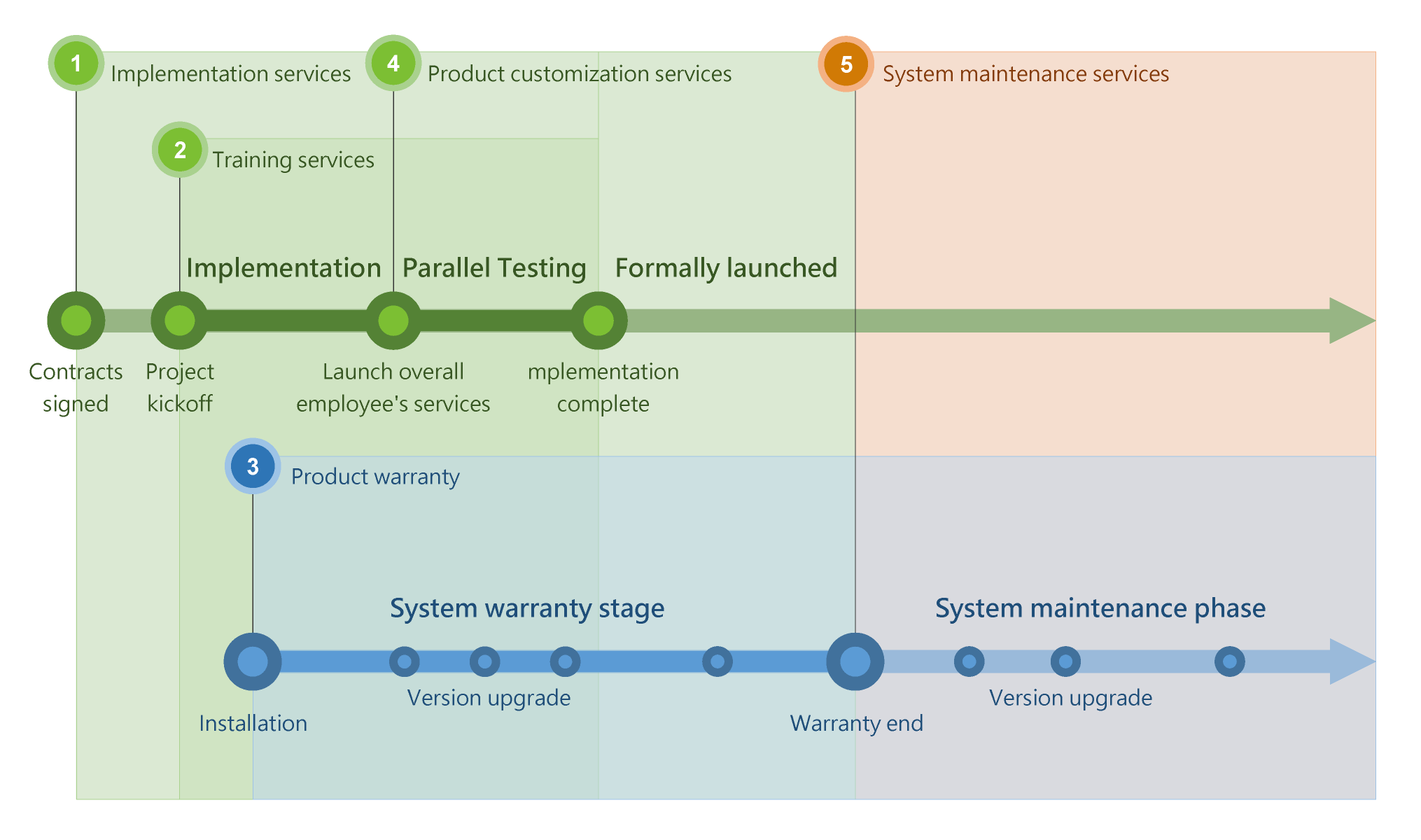 Support
In response to the various system assistance needs of different kinds of user roles during product implementation process, we provide very sound and intact support mechanism. That not only significantly reduces the difficulty for customers to fully utilize the new system, but also helps new employees to smoothly enjoy the related system services through this friendly mechanism.